Resources
Links, downloads, newsletter and prices
In this section
You'll find useful information on the people who work with and support us. Details on the courses we run. A new section on webinars and how you can get involved, plus an archive of reports, newsletters and useful links.
Useful Links and Local Resources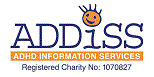 ADDISS provides people-friendly information and resources about Attention Deficit Hyperactivity Disorder to anyone who needs assistance – parents, sufferers, teachers or health professionals.
---
The National Autistic Society are the leading UK charity for people with autism (including Asperger syndrome) and their families. They provide information, support and pioneering services, and campaign for a better world for people with autism.
---
Family Lives is a charity with over three decades of experience helping parents to deal with the changes that are a constant part of family life.
---
St Mary Redcliffe and Temple School is the only Church of England Voluntary Aided Secondary School in Bristol. A high achieving school with a distinctive Christian ethos.
---
The Disabled Children Service provides a range of assessments and services for disabled children in Bristol, who have needs arising from their impairment which cannot be met by services available to all children.
---
Disability Rights UK works to create a society where everyone with lived
experience of disability or health conditions can participate equally as full citizens.
Go Places believe together is better, which is why we value and encourage the cooperation of a diverse range of voluntary and community organisations to work together with council departments in our play work partnership to steer our strategy and to secure better outcomes for children and young people.
---
Family Lives is a charity with over three decades of experience helping parents to deal with the changes that are a constant part of family life.
---

The NSPCC was founded in 1884 and their vision is still to end cruelty to children in the UK. Find out more about how they are ending child cruelty, how the NSPCC is organised and their history.
---
Barnardo's transforms the lives of the most vulnerable children across the UK through the work of our services, campaigning and research expertise.
---
Carers Support Centre provides support, information and advice to carers of any age living in the Bristol and South Gloucestershire areas.
---
Bristol NW Foodbank is a christian charity run by churches across the Avonmouth.
---
The Matthew Tree Project was launched in Stokes Croft, Bristol in June 2011. In April 2012 they moved their main central Bristol Centre to St Jude's, and are now well established across Bristol, feeding and helping over 750 people each month.
Bristol Against Violence and Abuse (BAVA) is a collection of people and organisations in Bristol working to end all types of violence and abuse against women and girls and domestic and sexual violence against men.
---
Survive is an innovative local charity working towards freedom from domestic abuse for women and children in Bristol and South Gloucestershire.
---
Family Lives is a charity with over three decades of experience helping parents to deal with the changes that are a constant part of family life.
---
Daughters of Eve is a non profit organisation that works to protect girls and young women who are at risk from female genital mutilation (FGM).
---
Based in Bristol, The Sky Project provides information and support for professionals, communities and individuals in issues around forced marriage.

Counselling Directory aims to be the leading service for providing counselling advice and information – connecting those in distress with the largest support network in the UK.
---
MindFull is a brilliant new service for 11-17 year olds. It provides support, information and advice about mental health and emotional wellbeing, helping you to overcome life's ups and downs and helping you feel confident and happy about who you are. Best of all, because MindFull is online, you can get the help you need whenever you want it, wherever you are.
---
Bristol Crisis Service for Women (BCSW) is a national organisation that supports girls and women in emotional distress. We particularly help women who harm themselves, often called self-injury.
---
Support and wellbeing therapies in Bristol.
---
Second Step is a leading mental health charity based in the west of England, with offices in Bristol, Bath and Weston-super-Mare. They work across the region offering housing, support and hope to hundreds of people with many kinds of mental health problems.
---

Indigo Project is an independent, user led organisation which provides a unique and successful approach to working with young people who self-injure aged 13 – 19.
---
SAMARITANS support anyone in distress, around the clock, through 201 branches across the UK and Republic of Ireland.
---
Hope's Place Bristol promote emotional healing and wholeness, helping individuals to over come difficulties and empowering them to make positive life enhancing choices.
---
BEAT is a dedicated space for anyone who supports someone with an eating disorder: family members, friends – even teachers and colleagues.
---
The Rainbow Centre for Children provides free and professional support to children and their families affected by life threatening illness and bereavement.
---
Winston's Wish is the leading childhood bereavement charity in the UK. They offer practical support and guidance to bereaved children, their families and professionals.
---
Cruse Bereavement Care is there to support anyone after the death of someone close.
Live in Bristol? Need advice about puberty, relationships, sex or contraception? This is the place to find it.
---
Free & confidential information for under 25s.
---
Relate is the UK's largest provider of relationship support, and every year they help over a million people of all ages, backgrounds and sexual orientations to strengthen their relationships.
---
Information from Bristol City Council on lesbian, gay and bisexual support groups.
FRANK helps you find out everything you might want to know about drugs (and some stuff you don't). For friendly, confidential advice, Talk to FRANK.
---
The principal activity of Bristol Drugs Project is to reduce drug and alcohol-related harm; our mission statement reflects our emphasis on changing behaviour.
---
Crisis Centre Ministries, or 'CCM', is a Christian charity that helps the homeless and people affected by drug-addiction in Bristol, England.
---
Addiction Recovery Agency is experienced in providing services to people with drug, alcohol or gambling problems. All our services offer the best opportunity to progress towards abstinence and to maintain recovery from addiction to drugs, alcohol or gambling.
The UK Safer Internet Centre is coordinated by a partnership of three leading organisations; Childnet International, the South West Grid for Learning and the Internet Watch Foundation. It is co-funded by the European Commission's Safer Internet Programme and is one of the 31 Safer Internet Centres of the Insafe network.
---
Come in to find the latest information on the sites you like to visit, mobiles and new technology. Find out what's good, what's not and what you can do about it. If you look after young people there's an area for you too – with resources you can use in the classroom or at home.
---
CEOP works with child protection partners across the UK and overseas to identify the main threats to children and coordinates activity against these threats to bring offenders to account. We protect children from harm online and offline, directly through NCA led operations and in partnership with local and international agencies.
---
Read our guidance to help you stay in control, whatever age your son or daughter is.
---
Common Sense Media give you the scoop on the latest entertainment and tech so you can decide what's right for your kid.
---
The Pan-European Game Information (PEGI) age rating system was established to help European parents make informed decisions on buying computer games. It was launched in spring 2003 and replaced a number of national age rating systems with a single system now used throughout most of Europe, in 30 countries
(Austria Denmark, Hungary, Latvia, Norway, Slovenia, Belgium, Estonia, Iceland, Lithuania, Poland, Spain, Bulgaria, Finland, Ireland, Luxembourg, Portugal, Sweden, Cyprus, France, Israel, Malta, Romania, Switzerland, Czech Republic, Greece, Italy, the Netherlands, Slovak Republic and the United Kingdom).